Discover our key solutions
Omnibees is a complete platform with technological solutions that make it simpler, more productive,
efficient and secure the process of booking a hotel room.
For Hotels, Inns and Hotel Chains
How can Omnibees help you?
Omnibees helps simplify hotel distribution, increase sales and retain guests, with a set of solutions focused on conversion and results.
Discover the solution
Bee2Bee – HoteisNet
Connect to +500 National and International Operators and increase sales, reaching thousands of travel agencies worldwide.
Channel Manager
Expand your visibility and reach more guests with Channel Manager, distributing and managing your property across hundreds of online sales channels.
Corporate (TMC and Companies)
Manage your agreement and public rates on the same platform, for the entire corporate market that represents 65% of hotel sales.
Secure and Automated Payments
Create 100% secure automatic billing rules, avoiding suffering from uncharged reservations, manual errors and without having to view card data.
Complete Website
Have a modern and responsive website, with intuitive navigation, easy to manage and focused on converting your direct sales.
Booking Engine
Turn your website into a true e-commerce!
Take advantage of increased direct sales with a conversion-focused solution that will maximize your revenue.
CRM and Marketing Automation
Build loyalty with your guests and increase your direct sales with personalized campaigns via email, SMS or WhatsApp, with fully integrated solutions (online and offline).
Reservation Central
Increase your offline direct sales conversion by making your reservations department even more efficient and productive. Smart quotes, payment links and integrations with other online direct sales solutions.
Solutions for Companies, Agencies, Operators, OTAs and TMCs
Platform that increases sales and profitability for Operators and Travel Agencies and generates 'saving' and efficiency for TMCs and Companies. With solutions for all stages of distribution, connecting your business to a universe of over 6,400 hotels.
See Bee2Bee solutions
How much are your reservations
can they grow with Omnibees?

Let's talk?
Talk to our sales team and see how you can increase your sales.
We are leader in this market
It's been more than 20 years developing technological solutions for the tourism industry, with several successful projects that were made possible due to the mutual trust of our customers and partners.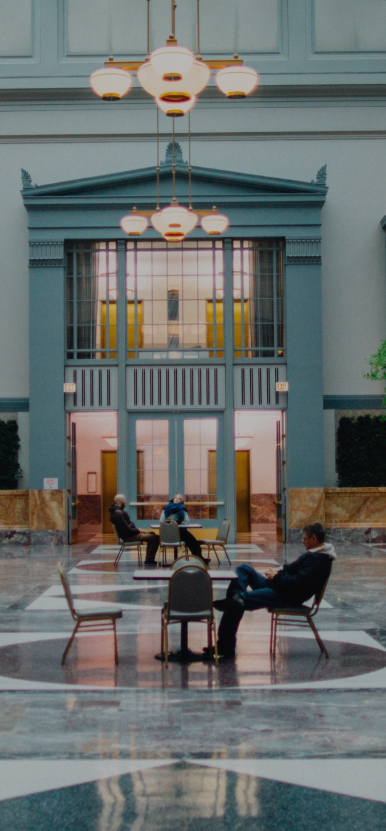 Hotels that trust us
We serve Inns, Boutique Hotels, Independent Hotels, Hotel Chains, Travel Agencies, Tour Operators, TMCs and Companies, focusing on delivering the best experience and the most effective results.